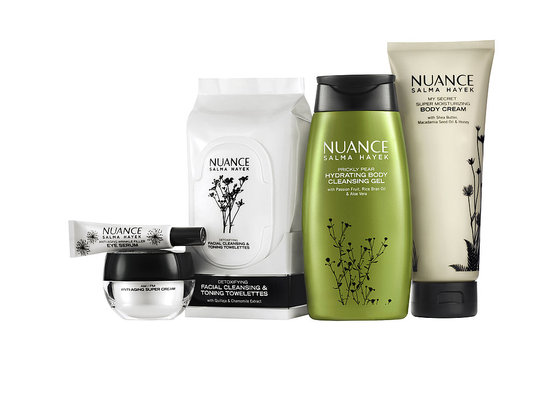 Salma Hayek teams up with CVS to create a line of beauty products ranging from cosmetics, skincare, body and hair care products.
Nuances nourishes and protects.
Advanced new hair care with natural ingredients to repair and restore hair. New skin care to help perfect skin and reduce the signs of aging.
Selma states the line has been, "inspired by my grandmother, my products are designed to help every woman enhance the nuances that define her individual beauty."
All Nuance Salma Hayek products are consumed with the finest natural ingredients.
Discover the line that has hit stores back in August 2014.
Have you tried Nuance Salma Hayek? Share in the comments!
do you feel fabulous today?