I am such a fan of elegance and sophisticated. I am all for smoky eyes ... in a sophisticated manner, even if it's a tradtional version. All the beautiful ladies below nails it with such sophitication, elegance and glamour.
Love Amal Clooney;s simple elegance makeup. Clean eyes with mascara to make her eye look to be about the lashes. Her subtle blush that pairs very well with her berry lips. So classy!
(Photo courtesy of lifeandstyle.uk.com)
Kate Beckinsale always nails it with such style and natural makeup. Natural makeup paired with this stunning gown is a must. Clean eyes, matched with pink blush and nude lips is so sexy without being over the top.
Can I just say how much I love Jennifer Aniston's makeup look. Always so refreshing and on par with the upcoming season's makeup look, even though I doubt that she is going with the trend, as she is one of the few who wears what she likes, and it translates into a trend. Stylish ladies set trends, not follow them. Natural makeup at its finest. On a side note, may I say hwo much I love her bun. She should opt to wear buns more often.
(Photo courtesy of hollywoodlife.com)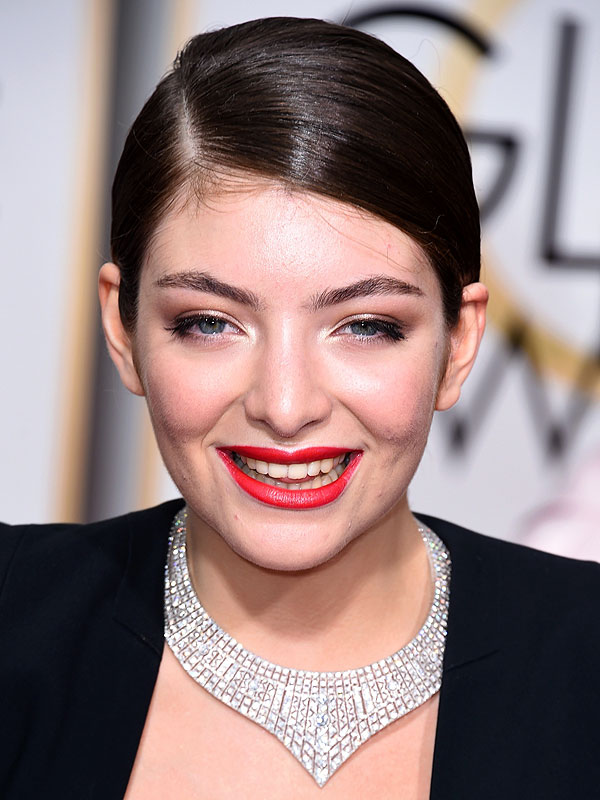 How refreshing it is to see Lorde ditch her rocker chic look with the plum lips, for something daring as red lips that beautifully is matched with her stunning necklace and outfit. So classic. Lorde ought to consider opting for this makeup look more often, as the bright red looks gorgeous on her.
(Photo courtesy of peoplestylewatch.com)
These are my selections for best makeup for the Golden Globes. What are your best makeup looks?
do you feel fabulous today?