image courtesy of f3y.com
We all love having a radiance glow, like the one we attain during the summer months, so why not obtain a healthy summer glow all year round? Below are my tips to attain and maintain a healthy glow naturally throughout the year.
The thing about radiance is, is that it's a sign of healthiness the skin has as well as it being moisturized. This means foods that bring moisture into the skin will bring a natural radiance to your skin. When collagen in your skin is strengthened, then you are able to have a glow to your face. In other words, loss of moisture equals to loss of radiance. When we age, our skin becomes drier; some people are born with dry skin. This leaves a matte looking complexion, so let's not have this complexion. Remember to look for foods that are infused with Vitamins A and C. Dehydrated skin still attains radiance, as it contains moisture, just not hydration. It differs. Dehydrated skin is a skin condition, not a skin type. Therefore, skin can age gracefully. I have dehydrated skin, and I don't have any wrinkles/fine lines, dark circles or bags on my face. My skin is still young and aging really well. My skin type is normal. Let's get that luminous skin!
image courtesy of fitnessandhealthadvisor.com
What I love about green tea is how excellent it is. Drinking green tea is so refreshing. It contains Vitamin C. In addition, it is excellent for anit-aging reasons, for example strengthening collagen, as well as bringing moisture back into the skin.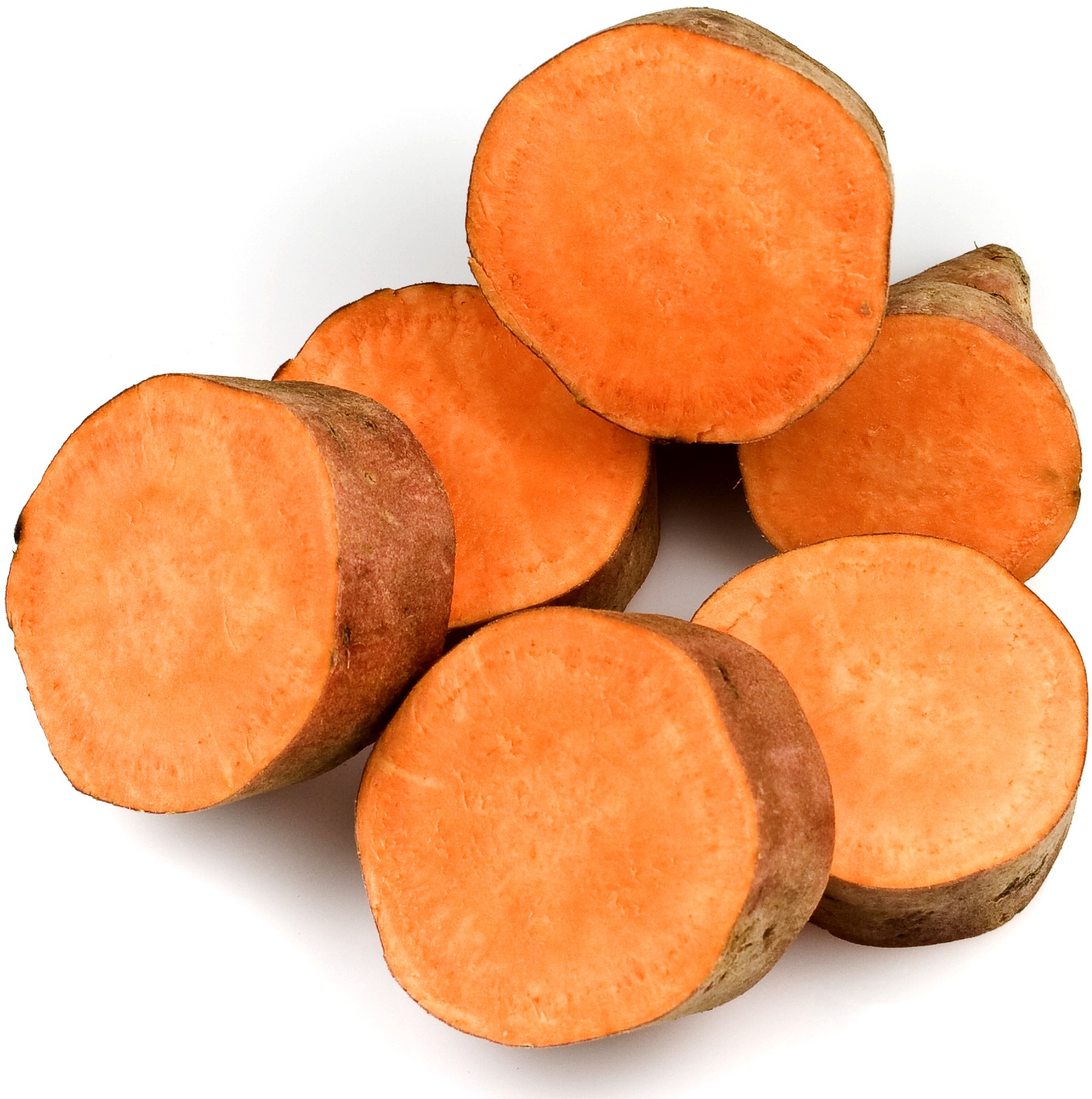 image courtesy of recipehubs.com
Sweet potatoes are infused with something called Beta Carotene. Beta Carotene converts to Vitamin A when it enters into our system. It is an anti-oxidant that distributes a golden radiance. Whether you eat sweet potatoes or use it as a toner (recipe listed below) will give you that beautiful glow.
image courtesy of foodnetwork.com
This is a fish that is rich that concentrates of healthy fatty acids called omega-3.This type of healthy fats nourish the skin. It helps to decrease clogged pores,
for-fending
image courtesy of foodnetwork.com
Drink a glass of cucumber water
Cucumber, along with celery, watermelon, well, practically all melons contain 90% of water, which means it delivers an excellent of moisture content, so you can have luminous skin, even in the winter. It's best to eat cucumbers with the skin, considering this where most of the nutrients are stored. Cucumber water, if you haven't drank it before, it something you should really try. It's delicious. So, is lemon water.
image courtesy of weknowyourdreams.com
Yes, I have mentioned green tea, but I love tea, whether it's black flavoured tea (requires no sugar or even milk), herbal tea, white tea, oolong tea or other types of tea. It all helps to restore luminous skin. I do drink a fair amount a day.
image courtesy of santevia.com
Tomatoes are high in Vitamin A. The lycopene content in your skin will increase and naturally, it will leave your skin silky smooth. Plus, it delays the signs of aging (wrinkles/fine lines), due to tomatoes being full of moisture.
Nutrient Recipes from Aloha!
image courtesy of aloha.com
Healthy Apple Pie Protein Smoothie
We recently made homemade applesauce at the ALOHA HQ (recipe here). It was so much healthier and even more delicious than store-bought apple sauce! So I decided to make a healthy meal out of it.

Apple pie is amazing any time of year. But as the seasons change, it is particularly enjoyable... even when it is healthy! This recipe works just as well with store-bought applesauce, just add one teaspoon cinnamon.

Ingredients
*1 cup water

1 cup applesauce

1 serving ALOHA Chocolate Protein



1/2 cup yogurt of choice



2 teaspoons ALOHA Coconut



1/2 ripe banana





1/4 cup pecans





Optional: 1 cup spinach





*for a thicker smoothie, use 3/4 cup water



Preparation

Starting with the water, add all ingredients to a blender or food processor. Blend well and enjoy!

Photo Credit: Erin McCulloch, Julia Taylor Brown
image courtesy of aloha.com
This four-ingredient apple chip recipe is simple to make and is perfect for when you are on the go.
Ingredients
2 Golden Delicious apples; peeled, cored, and thinly sliced
juice of 1/2 lemon
1/2 teaspoon ground cinnamon

Preparation

1. Preheat oven to 225ºF.

2. Arrange apple slices on a baking sheet.

3. Mix ALOHA Coconut, lemon juice and cinnamon together in a bowl; sprinkle over apple slices.

4. Bake for 45 minutes to one hour until apples are dried and edges curl up.

5. Use a metal spatula to transfer the apple chips to a wire rack until cooled and crispy.

* Jeannine's extra tip: use a slicing blade to slice the apples extra thin!

Photo Credit: Shutterstock
image courtesy of aloha.com
Coconut Almond Protein Candies
As a child I thought: when I grow up I will only eat candy. My mother (wisely!) regulated my sugar intake, which seemed unreasonable. Now, 20 years later, you can't pay me to eat processed sugar. Will my candy dreams ever come true?! With some healthy ingredient swaps, maybe!

I brought these nutritious candies to the ALOHA HQ and my teammates went crazy for them—they thought they tasted even better than the originals! This recipe works without protein, but everyone here, including myself, preferred them with the protein. My mother would be so proud!

Makes 12 to 16


Ingredients

2 cups shredded coconut

3 tablespoons coconut oil

3 tablespoons ALOHA Coconut or coconut sugar

1 teaspoon vanilla extract

1 serving ALOHA Vanilla Protein

1/8 teaspoon salt

1 bar ALOHA Chocolate or 8 ounces bittersweet chocolate

11 to 16 roasted almonds (I chose salted for that sweet and salty balance, but that is up to you!)

Preparation

In a blender or food processor add the coconut oil, vanilla, dry ingredients, and then the shredded coconut. Blend until it forms a thick paste, about three minutes. The mixture should hold together when you squeeze a small amount in your palm. If it does not, or if there are still large coconut pieces, continue to process for a couple more minutes.

Take tablespoon-sized portions of the coconut mixture and roll them into oval shapes—I used the palm of my hands. Place your coconut mounds onto a plate or dish that will fit in your freezer. If you want to line your dish with parchment paper, by all means! But I didn't need to.

Place an almond on top of each mound. You do not need to press the almond into the mound—laying it on top will make that pretty almond shape when you coat it with chocolate.

Place the coconut mounds in your freezer for about 15 minutes, or until you are ready. Once the mounds have firmed, you can melt the chocolate. I used a microwave for one minute, but the stove works as well. It is helpful to undercook the chocolate—thicker is easier to manage and it doesn't need to be torched to move around.


When the chocolate is melted, take out the frozen coconut clusters. If you are fancy, you can use a toothpick. If you are a "messy kid" looking for an excuse to lick all the chocolate off of your finger, ditch the pick. Either way, you need to coat these little guys in chocolate.

Carefully insert a toothpick into a bar (or pick it up with your fingers). I used a spoon to pour a little chocolate on the top make sure the almonds are sealed on there. Because the mounds are frozen, the chocolate will set pretty fast. Dip the rest of the mounds in the melted chocolate making sure it all gets covered. Lift the candy out and let any excess chocolate drip off.

Place the chocolate-covered candies back onto your plate. Remove the toothpick if applicable—using another toothpick to hold down the coconut almond candies while removing the toothpick might be helpful. Repeat the process with the remaining candies.

Place the candies in the freezer for a few minutes to fully set. If you are not eating them immediately, you can store them in your freezer or refrigerator for a couple weeks—just be sure to use an well-sealed container.

These are best eaten at room temperature—let them thaw off before consuming. Enjoy the joys!
Natural Homemade Beauty Recipes
Below are my favourite homemade beauty recipes for glowing skin. Take a peak: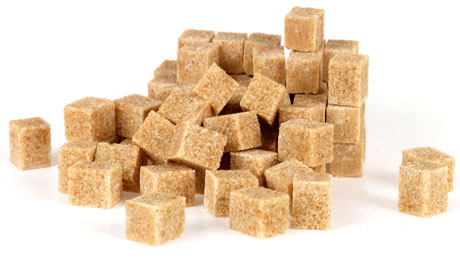 image courtesy of theguardian.com
Brown sugar is like wet sand when you apply it on your face. It's gentle enough to not damage your skin, and tough enough to remove dead skin on your face. It isn't something you need to use daily. It's more like use it two to three times a week. The other benefit of brown sugar is that is moisturizes your skin while the dead skin is being removed to unclog your pores. Brown sugar is coated with molasses. Molasses contains Vitamin B12, this means that your skin is being healed and providing future prevention of any sun damage, for example sun spots (brown spots, age spots). Plus, sings of aging due to the sun. What a great bonus!
1.
1 spoonful of brown sugar
In a bowl, put brown sugar. Wet face, apply brown sugar. Massage onto your face. Remove the mixture with your face cloth. Pat dry. Silky soft skin. Mix honey with the brown sugar for additional moisture to ensure glowing skin.
image courtesy of justnaturallife.com
Pour the lemon juice into a jar. For sensitive skin, dilute it with water. I normally shake the contents together; however, you can stir it. Apply on your face after you have cleansed it.
You can always just drink lemon juice.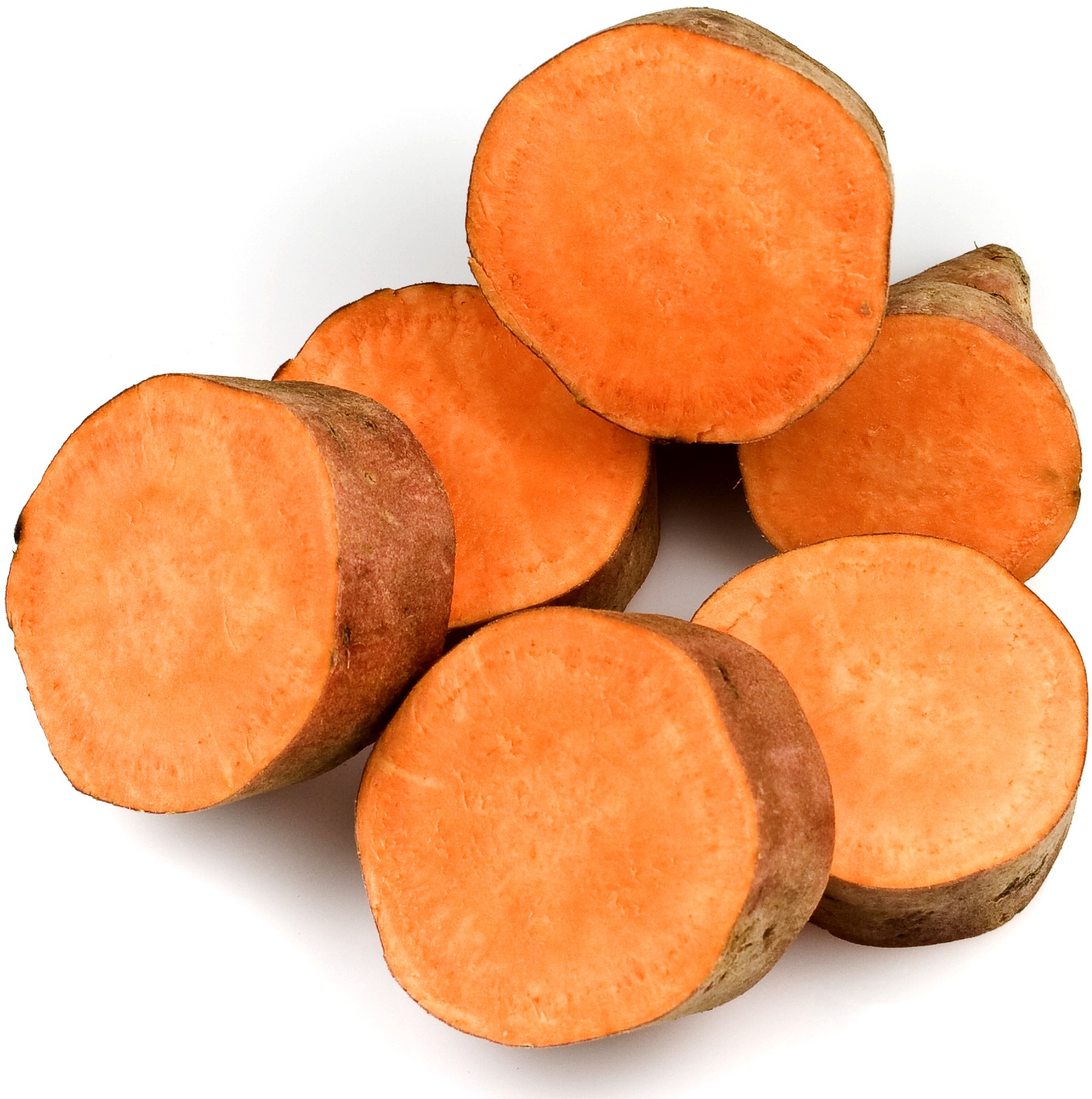 image courtesy of recipehubs.com
Once you have completed cooking sweet potatoes, use the sweet potato water, which is filled with nutrients, and place it into a jar. Use it as a toner.
These two toners will have your skin looking and feeling great, luminous, in fact. In my opinion, my skin also feels clean, as
Face Masks
I love egg masks. I've been using them since I was a teenager, sixteen, maybe. I've used only egg white and egg yolk masks. Egg yolk is excellent to achieve glowing skin.
image courtesy of natural-homeremedies-for-life.com
Egg White
I love egg white masks. Egg white masks tighten and tone the skin, along with conveying luminosity to your skin. It does reduce excess amounts of sebum, such as acne blemishes. In addition, egg whites removing blackheads.
Separate the yolk from the egg white into a bowl. I normally apply the egg white right onto your face. When the mask has dried, to which it can take fifteen minutes, at least. Do wait until the mask has dried before removing it. Remove egg white mask with a face wash cloth.
Hope you've enjoyed my tips in achieving a healthy summer glow all year round.
Check out and follow Alohoa!
Facebook: https://www.facebook.com/aloha
Twitter: https://twitter.com/aloha
Pinterest: https://www.pinterest.com/alohamoment/
Instagram: https://www.pinterest.com/alohamoment/
For more, please visit: www.aloha.com
Is there a
sweepstakes
contest or giveaway you would like to collaborate with Stacey Camacho? Email staceycamacho24@gmail.com
Are you interested in being A Guest Blog Post? Hit Stacey up with an email: staceycamacho24@gmail.com
Would you like a product review or interview on Face by Stace blog? Send Stacey an email at staceycamacho24@gmail.com
Do you want to advertise on Stacey's blog, Face by Stace? Send your email to staceycamacho24@gmail.com
Do you have beauty question? Hit me up at staceycamacho24@gmail.com
Looking forward in hearing from you!