As much as I love going to the spa to receive facials, I also like having facials at home, whether I'm taking a bath or I'm just in need of a facial.. Here are my DIY facials to have a really great spa day.
Check out and try some of the beauty facials that I've tried and liked. I just had to share with you! I always apply my masks all over my face and neck to get the most out of my mask.
Photo courtesy of
Egg White Mask
Egg whites is excellent to restore hydration. It's an excellent anti-aging mask, too. Surprisingly, I've noticed that it also removes blackheads, that often occur with having dehydrated skin. We get blackheads, too, just not any where near as much as those who have oily skin.
Seperate the egg yolk with the egg white into a bowl. On cleansed skin, apply the egg white right onto your skin. Once it has dried, it takes about fifteen minutes, remove it with a warm wash cloth
Photo courtesy of
Almond Milk Mask
Almond Milk contains Vitamins E. Vitamin E is to improve your complexion by adding radiance, which retains moisture.
To make:
Combine ½ avocado, 1 medium banana, 1 tablespoon sweet almond oil, 1 tablespoon honey, ¼ cup almond milk. Mash together in a bowl or blend in a blender until well-combined/smooth. Recipe taken from blog.freepeople.com.
Stacey Says: Another great mask that I've tried to nourish my skin. It truly works. It feels cool, smells great, feels nice, too.
Photo courtesy of
Honey Mask
I've used an honey only mask. Apply honey as is onto a cleansed face. Leave it on until it dries. Once it dries, with a warm cloth, wash it off. Skin feels really soft, radiant.
Stacey Says: Honey treats blemishes, as it also nourishes the skin, making it perfect to deliver the right amount of hydration to the skin without it being too much.
Photo courtesy of
Banana
I have mashed up one whole banana. On a cleansed face, I then, have applied the banana mixture all over my face. I had left it on for about fifteen minutes. I had removed the mask with a warm wash cloth.
Stacey Says: This mixture is better than botox. My skin feels so moisturized and silky soft.
Photo courtesy of
Green Tea
I had just tried this green tea and honey mask. It's excellent for those who contain fine lines, wrinkles, redness, crow's feet or dark spots, then you'll love this mask.
Cut open a green tea bag, moisten the green tea leaves and mix well with organic honey to make a uniform consistency paste. Apply this pack all over your face, leaving it there for about 20 minutes. Rinse it off with warm water. This mask is full of antioxidants, so great for clearing redness and preventing blackheads. This mask works well for spot treatment as well. Recipe from

naturalbeautytips.co

.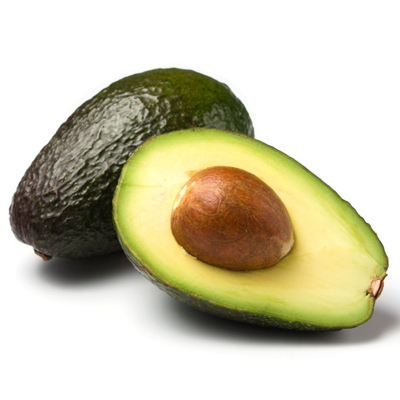 Photo courtesy of
Avocado-Egg
B
eat one egg white and mix it with one ripe avocado, one tea spoon olive oil and one teaspoon apple cider vinegar. Apply it on cleansed face & neck, leave it on for 15 minutes, and then rinse it off. Recipe from

www.naturalbeautytips.co

.
Stacey Says: This is a mask that I've tried from naturalbeautytips.com. It works fabulously.
Is there a
sweepstakes
contest or giveaway you would like to collaborate with Stacey Camacho? Email staceycamacho24@gmail.com
Are you interested in being A Guest Blog Post? Hit Stacey up with an email: staceycamacho24@gmail.com
Would you like a product review or interview on Face by Stace blog? Send Stacey an email at staceycamacho24@gmail.com
Do you want to advertise on Stacey's blog, Face by Stace? Send your email to staceycamacho24@gmail.com
Do you have makeup or skincare question? Hit me up at staceycamacho24@gmail.com. It may be featured on my blog. You can maintain anonymous. Or, tweet your question to @staceycamacho

Looking forward in hearing from you!
#beauty #diy #diyfacials #facials #skincare #naturalskincare #naturalfacials