Hand scrubs are just as important. No matter how well you wash your hands, there is still dirt that lingers on your hands. When you exfoliate your hands, you will notice the water changing colour, especially if it's your first time using a hand exfoliant. Once you have completed exfoliating your hands, apply a hand lotion to lock in the pores. Your hands will thank you. Might I add, how great this is during the winter season to attain nourished hands.
Below, is my go-to hand scrub.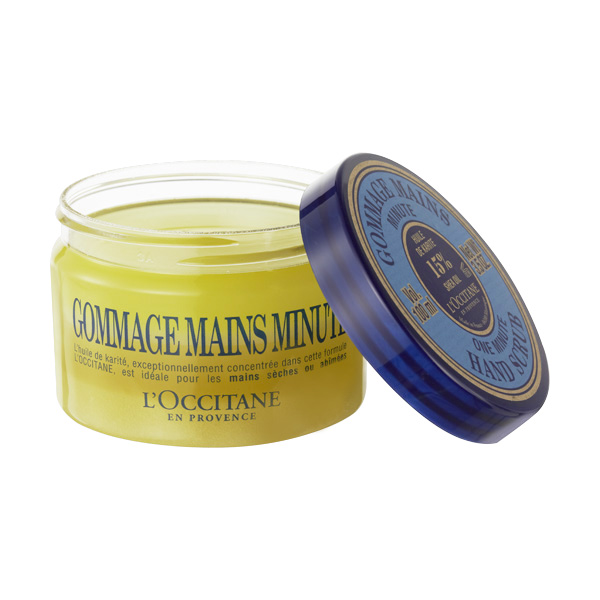 Photo courtesy of loccitane.com
L'Occitane One Minute Hand Scrub (C$25, www.loccitane.com)
The One Minute Hand Scrub has been formulated to reveal incredibly soft hands in only a minute.
Its bi-phase formula consists of:
- an exfoliating organic sugar to gently scrub and eliminate dead skin cells.
- oils (shea, sweet almond and grapeseed oils) to help soften and nourish hands.
Is there a
sweepstakes
contest or giveaway you would like to collaborate with Stacey Camacho? Email staceycamacho24@gmail.com
Are you interested in being A Guest Blog Post? Hit Stacey up with an email: staceycamacho24@gmail.com
Would you like a product review or interview on Face by Stace blog? Send Stacey an email at staceycamacho24@gmail.com


Do you want to advertise on Stacey's blog, Face by Stace? Send your email to staceycamacho24@gmail.com
Do you have beauty question? Hit me up at staceycamacho24@gmail.com

Looking forward in hearing from you!
#skincare #handcare #beauty #exfoliator