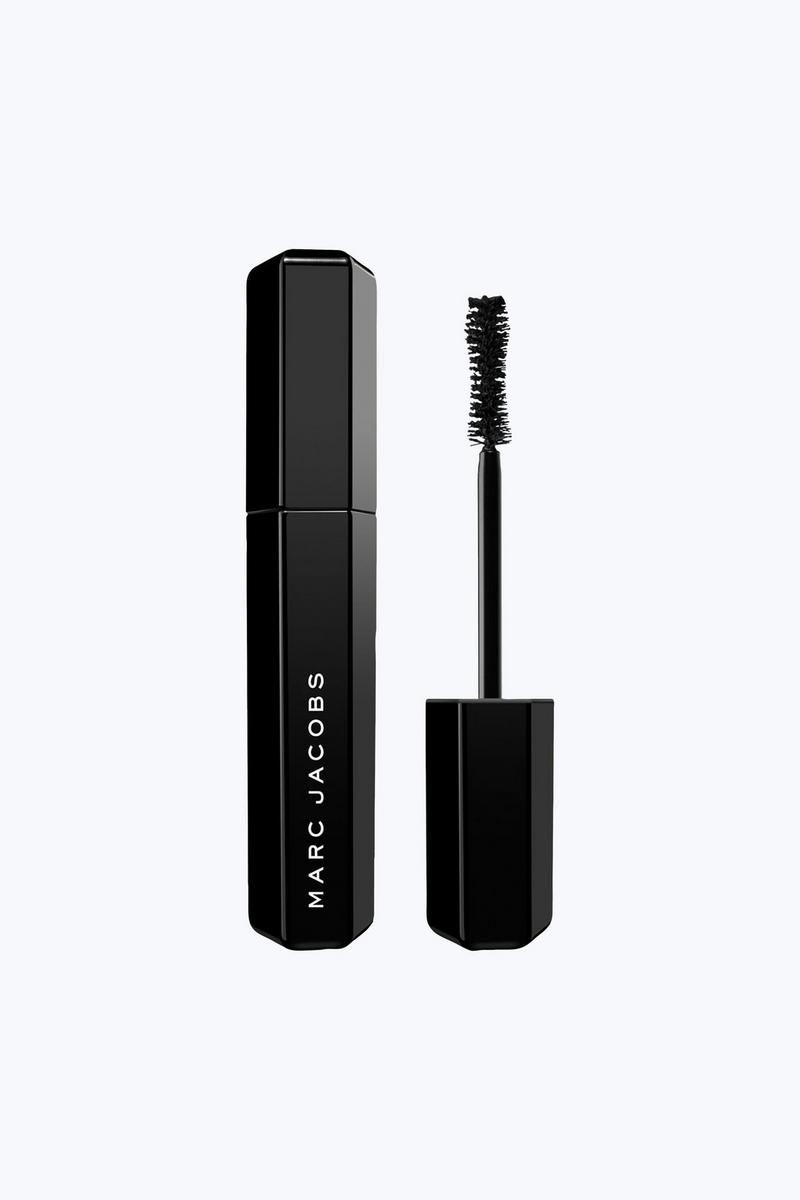 Photo courtesy of marcjacobs.com
Marc Jacobs Velvet Noir Volume Mascara
($26, www.marcjacobs,com)
The Marc Jacobs Velvet Noir Major Volume Mascara delivers big volume and length. Inspired by Marc's mother - who used to shave fibers from black velvet ribbon and apply them to her lashes in between coats of mascara for a dramatic effect - a similar look is achieved with a cream and gel wax formula plus a curvy brush that separates and defines every lash.
Stacey Says: It's refreshing to have a mascara that separates my lashes as I apply my mascara. Since I apply my mascara in a zig-zag motion, as opposed to sweeping it on. I will say this first, before I finish my thought, this technique ensure my mascara is getting right into each and every lash. It's also is an excellent technique to prevent clumpy lashes. So, naturally this is how I apply mascara, no matter the mascara. Going back to my thought, it delivers such volume that I love. Go big or go home. It's all about lashes. Great for lashes in the evening. You can wear in the day. Like I had mentioned, it's all about the lashes, so it's the vocal point. My lashes look beautiful, don't get me wrong.
Is there a
sweepstakes
contest or giveaway you would like to collaborate with Stacey Camacho? Email staceycamacho24@gmail.com
Are you interested in being A Guest Blog Post? Hit Stacey up with an email: staceycamacho24@gmail.com
Would you like a product review or interview on Face by Stace blog? Send Stacey an email at staceycamacho24@gmail.com
Do you want to advertise on Stacey's blog, Face by Stace? Send your email to staceycamacho24@gmail.com
Do you have makeup or skincare question? Hit me up at staceycamacho24@gmail.com. It may be featured on my blog. You can maintain anonymous. Or, tweet your question to @staceycamacho

Looking forward in hearing from you!
#beauty #beaute #marcjacobs #marcjacobsbeauty #mascara #lashes #makeup #maquillage