Dior Haute Couture
Getty Images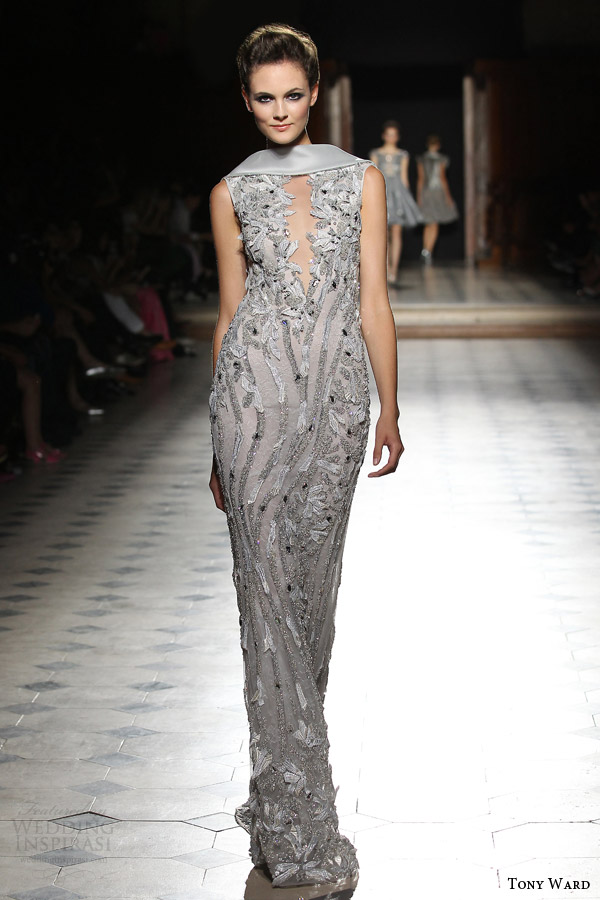 Tony Ward Fall/Winter 2015/16 Haute Couture Collection

Jennifer Lawrence
Dior 2016 Haute Couture
Do you the difference between haute coutre and ready-to-wear? Ready-to-wear has only been around for a long time, however it didn't become popular until the 60's, 70's. Haute couture isn't a dress or an item already made, hanging on a hanger, on a rack, with multiple pieces of the same style, in different styles. No. That's ready-to-wear. It's off the rack. Normally, it doesn't contain a lot of creativity that's put in it. After watching Dior and I, I had gotten the impression that it's much more relaxed than haute couture when creating these pieces for the runway show.
Traditionally, haute couture is when the lady would walk into the fashion house. She would put an order in after she had gotten measured. The seamstress would then make this lady her dress, coatdress or ensemble that she had requested. Haute couture is designed to allow fashion designers to put all of their creative juices when creating their pieces. In addition, to allow there not to be duplicate pieces. It's about originality.
After having watched the French film, Yves Saint Laurent, I knew before hand, but really saw from the biographical film that YSL was one of the first fashion designers to create two separate lines; haute coutre and ready-to-wear (RTW) per season in the 70's due to the growing popularity of the latter, as mentioned above.
I'm a fan of both. I have a huge appreciation for anything artistic, as well as beauty. I love what artists; that are fashion designers come up with in creating their creations.
Are you a fan of haute couture or RTW?
Is there a
sweepstakes
contest or giveaway you would like to collaborate with Stacey Camacho? Email staceycamacho24@gmail.com
Are you interested in being A Guest Blog Post? Hit Stacey up with an email: staceycamacho24@gmail.com
Would you like a product review or interview on Face by Stace blog? Send Stacey an email at staceycamacho24@gmail.com
Do you want to advertise on Stacey's blog, Face by Stace? Send your email to staceycamacho24@gmail.com
Do you have makeup or skincare question? Hit me up at staceycamacho24@gmail.com. It may be featured on my blog. You can maintain anonymous. Or, tweet your question to @staceycamacho

Looking forward in hearing from you!
#fashion #hautecouture #readytowear #rtw #mode #dior #tonyward