DO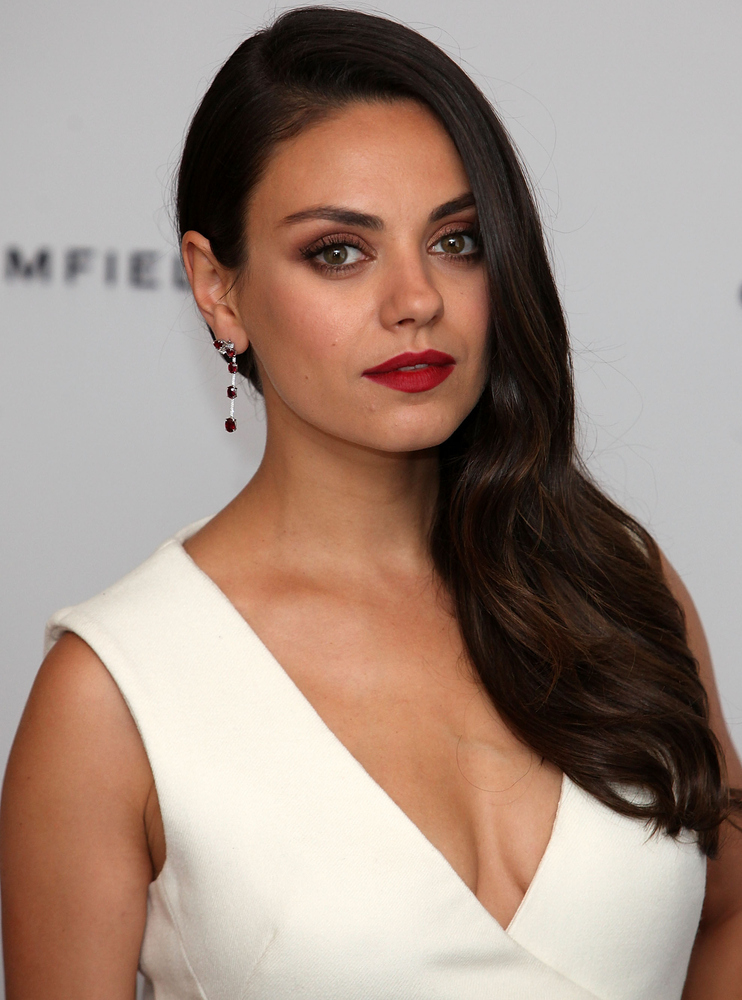 Mila Kunis
Julianne Moore
When applying matte eye shadow, well, let me first say this, matte eye shadow doesn't blend easily like shimmery eye shadows, so you really have to blend, blend it out with a crease brush. Once its applied, that's it. It stays still. Eye shadows in this texture look so great, so crips, so clean. It's really good for anyone, particularly mature ladies. It doesn't extenuate fine lines around the eye area, where as shimmer does. Even when you think you have finished blending, blend some more. Like, always tap off any excess (additional) product that's on your brush. You don't need all of that makeup. It's too much. You could end up looking like you have raccoon eyes. That isn't attractive at all. Especially if you opt for a matte smokey eye or are using medium to darker brown hues. No raccoon eyes here.
DON'T
This was claimed to be a very subtle makeup look. There isn't anything subtle about this look. If the eye are subtle, I don't want to know what their idea of non-subtle eye makeup looks like. As a professional, certified, celebrity makeup artist, I wouldn't have gone so heavy handed on the eye makeup. It's way too much for a black smoky eye, especially for day makeup. Day smokey eye should be applied in brown of any colour, not black. Black is for evening when the lightening isn't harsh. I just would have applied a bit and build on it. Black like any pigmented colour is difficult to remove once applied. It's like a stain. To add on that, the texture is matte making it even more difficult to blend. Black is a very flaky hue, which means this hue ends up all over on your face. For all smokey eyes and pigmented colours, such as bright colours, I ALWAYS apply the eyes first. This way I can clean up any makeup on the face with makeup remover without having to worry about tidying (touching) up the base. Apply base (primer, foundation, concealer, powder) after the eye makeup.
I'm Stacey Camacho, thank you for reading. Until next time!
Connect with Me:
Is there a
sweepstakes
contest or giveaway you would like to collaborate with Stacey Camacho? Email staceycamacho24@gmail.com
Are you interested in being A Guest Blog Post? Hit Stacey up with an email: staceycamacho24@gmail.com
Would you like a product review or interview on Face by Stace blog? Send Stacey an email at staceycamacho24@gmail.com
Do you want to advertise on Stacey's blog, Face by Stace? Send your email to staceycamacho24@gmail.com
Do you have beauty question? Hit Stacey up at staceycamacho24@gmail.com

Looking forward in hearing from you!
#matteeyes #makeuptips #makeuptricks #maquillage #makeup #beauty #beaute #juliannemoore #milakunis #makeuptrend