opi.com
sofiamilk.com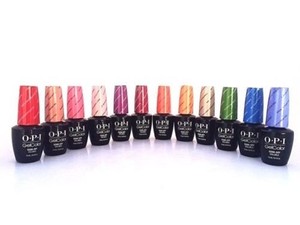 Add caption
New Orleans Collection (www.opi.com):
Show Us Your Tips!
Rich Girls & Po-Boys
Take a Right on Bourbon
Crawfishin' on a Compliment
Got Myself into a Jam-balaya
She's a Bad Muffuletta!
Spare Me a French Quarter?
I Manicure For Beads
Humidi-Tea
Suzi Nails New Orleans
Let Me Bayou a Drink
I'm So Swamped!
I'm Stacey Camacho, thank you for reading. Until next time!
Connect with Me:
Is there a
sweepstakes
contest or giveaway you would like to collaborate with Stacey Camacho? Email staceycamacho24@gmail.com
Are you interested in being A Guest Blog Post? Hit Stacey up with an email: staceycamacho24@gmail.com
Would you like a product review or interview on Face by Stace blog? Send Stacey an email at staceycamacho24@gmail.com
Do you want to advertise on Stacey's blog, Face by Stace? Send your email to staceycamacho24@gmail.com
Do you have beauty question? Hit me up at staceycamacho24@gmail.com

Looking forward in hearing from you!